This is just one of the recognitions heaped on a fragrant wine of stunning elegance and persistence, which regularly scores the maximum three glasses in Italy's leading annual wine guide, Gambero Rosso's Vini d'Italia.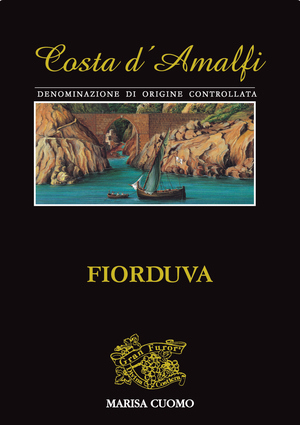 The achievement is all the more surprising considering that the wine is a blend of three local grapes – Ripoli, Fienile and Ginestra – that are largely unknown to international wine lovers. But what's most remarkable about Fiorduva and the other eight wines made and bottled by Marisa Cuomo's Gran Furor Divina Costiera label is the location of the vineyards, on the near-vertical slopes above the Amalfi Coast fjord of Marina di Furore.
This is heroic winemaking, on south-facing dry-stone terraces that occupy every inch of arable land between high rock walls. It's so steep that all the harvesting has to be done by hand – and once a basket is filled, the 15kg (33lb) of grapes has to be carried up the mountain on the harvester's shoulders. With the lowest vines planted at the 100-metre mark and the highest vineyards touching 750 metres, that's a lot of legwork. The altitude range also means that the grapes mature at different times – those at the top can lag behind their lower cousins by as much as forty days.
Everything here is natural, from the local chestnut poles used to bush-train the vines to the weeping willow cords that are used to secure the tendrils. And when the grass needs cutting, it's done as it's always been done around these parts – with a scythe.
Wine tastings and tours of the cantina and vineyards are led by the personable Dora, daughter of winemakers Andrea Ferraioli and Marisa Cuomo. They're well worth it, not only for the first-hand view they give of a family business run with passion, love of the land and a commitment to quality, but also thanks to the setting. Furore, with its agrarian soul and simple dedication to good things, offers what former mayor and man of letters Raffaele Ferraioli has described as "the perfect rapport between man and nature".
Cantine Marisa Cuomo, Via G.B. Lama 16/18, 84010 Furore (SA). Tel +39 089 830348.
www.marisacuomo.com.
Le Sirenuse Newsletter
Stay up to date
Sign up to our newsletter for regular updates on Amalfi Coast stories, events, recipes and glorious sunsets